Transcend microSDHC Class 10 with P3 Card Reader (Premium)
Description
Today's advanced smartphones and tablets are fast and powerful, with memory-hungry Apps and Full-HD recording capabilities that perform best with high-speed storage media. Transcend's "Premium" series microSDHC Class 10 cards offer extra storage capacity with superior read/write speeds that keep pace with your mobile lifestyle.
Features
Compatible with cell phones, eBook readers, tablet PCs, and more
Compact USB card reader included
Ultra-fast yet extremely compact
Class 10 compliant
Fully Compliant with the Hi-Speed USB 2.0 specification (P3 Card Reader)
Built-in Error Correcting Code (ECC) to detect and correct transfer errors
Exclusive RecoveRx photo recovery softwar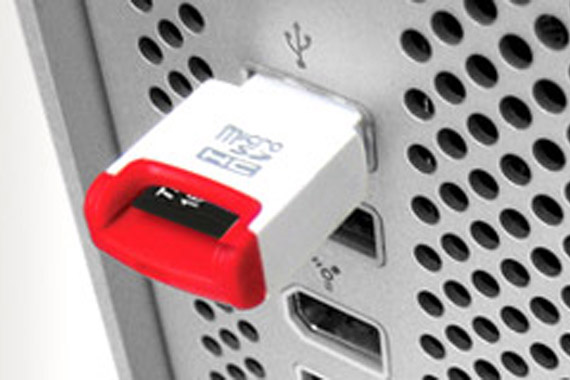 Extremely Protective
In order to deliver the best performance and stability, the Transcend's microSD cards are tested under the following harsh conditions.
Waterproof: meet the JIS IPX7 standards and can immerse in 1 meter of water for up to 30 minutes
Temperature Proof: endure extreme temperatures from -25° to 85°C
Static Proof: meet the EMC IEC61000-4-2 standards and can withstand static electricity.
X-ray Proof: meet the ISO7816-1 standard and are immune to Airport X-rays.
Shock Proof: provide excellent shock, vibration, bending and twisting resistance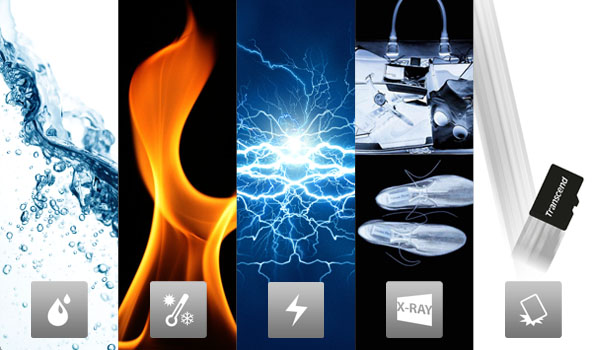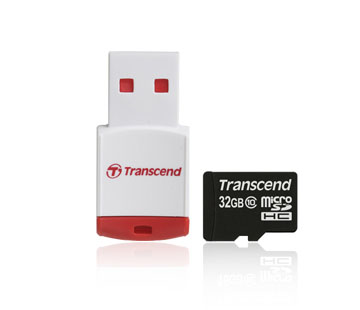 Size
11mm x 15mm x 1mm(microSD)
32.7mm x 16.0mm x 7.8mm (card reader)
Op. Voltage
2.7V~3.6V
Op. Temperature
-25°C(- 13°F)~85°C (185°F) (microSD)
0°C(32°F)~70°C (158°F ) (card reader)
Durability
10,000 insertion/removal cycles
Weight
0.4g (microSD)
2g (reader)
Warranty
Limited Lifetime Warranty*
*Please access here for more information about Transcend Warranty Policy.
Order Information
32GB
Specifications